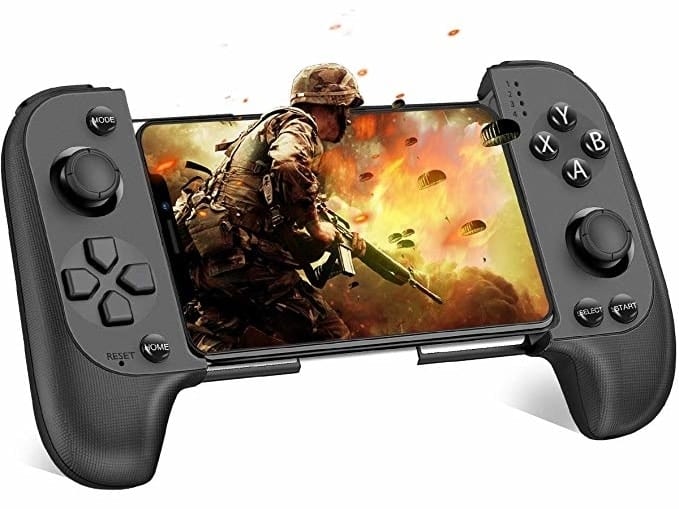 Android smartphones have come a long way in the past few years. They are equipped with very powerful hardware that can outperform some older PCs. As a result of that, mobile gaming is getting more popular than ever. Many people now prefer mobile gaming over PC and console gaming. This is due to the fact that mobile games are easily accessible to anyone who owns a smartphone. Moreover, mobile games are portable. Your smartphone is mostly in your pocket the whole day; whether you're bored on your work break or waiting for the bus, you can effortlessly download a new game and start playing right away. However, touch controls may not be the most convenient way to play games. You can easily misclick a button on a touchscreen. Also if your phone's screen is small, you may find yourself hiding a big part of the screen with your fingers. That's where game controllers come in handy.
Best Android Game Controllers
There are a lot of Android game controllers available on the market. With all these options, things can get confusing. To make the choice simpler for you, we've reviewed 6 of the best Android game controllers available on Amazon. We've also listed the pros and cons of each one of them.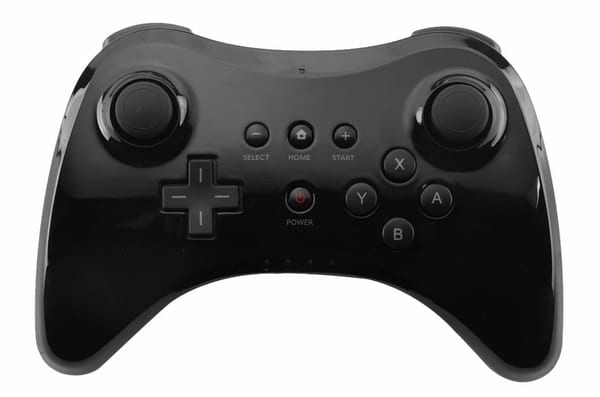 This controller from Auimi follows the same design language of the Playstation 4 Dualshock controller so it should be very familiar to you if you own a PlayStation 4. It's got analog sticks for those who prefer them over the traditional arrows. The controller features a 380mAh lithium battery that provides 12 hours of working time and 30 hours of standby time which is pretty decent. It's got 4 LED indicators that show its working mode. The clip is quite solid and should hold your phone without jiggling. The 2.4G wireless receiver gives the controller a 30ft range in case you want to connect your phone to a TV screen. It's very reasonably priced too making it a good option for those on a budget.
Package Including:
1 x Gamepad

1 x 2.G USB Dongle
1 x USB Cable

1 x User Manual
Pr

o

s
Comfortable grip

Familiar control buttons

Solid battery life

LED indicators

Good price
Cons
What makes this controller special is its nostalgic retro design. Its small footprint also means it can easily fit in your pocket if you like gaming on the go. The controller has a built-in vibrator. It also features motion controls which can be very fun with racing games. Another good feature is the powerful USB type-C cable which means faster charging. The battery capacity is 480 mAh which should provide you with more than enough time of wireless gaming. One notable feature is that the controller is equipped with a built-in smart CPU and the firmware is upgradable for future feature expansion. Due to the controller's small size, it's not equipped with a phone clip so make sure you've got a phone holder. This makes the portability of the controller lose some of its significance since it would be impractical to use it in some situations.
Package Including:
1 x N30 Pro 2 Wireless Bluetooth Game Gamepad

1 x USB Cable
1 x carrying case

1 x User Manual
Pr

o

s
Very portable due to its small size

Strong build

Good battery life

Programmable buttons

Upgradeable firmware

USB type-C
Cons
No phone clip

Analog sticks are small and uncomfortable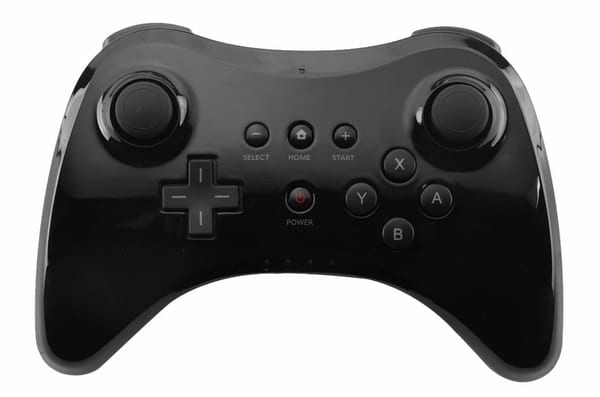 This controller is quite different from the other controllers on the list. Instead of the usual one-piece design, this controller is split into 2 parts. All you have to do is adjust the spacing of the telescopic stand between the 2 sides so that it fits your phone/tablet. It supports Android 3.2 and up so it's a good choice if you have an older phone. The battery provides you with 20-hours of gaming time on a full charge. The handgrips are textured which ensures a good grip. It comes with a 12-month warranty and 30 days of free exchange.
Package Including:
1x Ipega Wireless Bluetooth Controller

1x USB Charging Cable

1x User Manual
Pr

o

s
Great battery life

Ergonomic design

Telescopic stand
Cons
Build quality not that great.

Not compatible with some games.
One notable feature in this controller is that it's got dedicated home and back buttons for a smooth gaming experience. Another good feature is that it gives you up to 40 hours of nonstop continuous gaming which is more than double the time on most other controllers. The design is a combination between the controllers of the PlayStation and the Xbox as it contains design clues from both of them. The build quality is excellent and the buttons are responsive. The 2 clickable analog sticks are textured to provide a better feel. It's also got 4 LED lights that show the status and connectivity of the controller. It comes with a 90-day warranty.
Package Including:
1 x Stratus game controller

1 x USB cable
2 x AA batteries

1 x User manual
Pr

o

s
Dedicated home and back keys.

Great battery life – up to 40 hours.

Solid build quality.

High-quality buttons.
Cons
Awkward-feeling shoulder buttons.
This is probably one of the cheapest Android game controllers on Amazon but that doesn't mean it's of poor quality. Size-wise it has a pretty small footprint making it easy to carry around. It supports Android 3.2 and above. The palm grips are almost not there but the grip is still quite comfortable due to the controller's small size. There's an app by Beboncool that gives you a list of compatible games to download from, including 145 free games. Auto-power off mode is triggered within 5 minutes of inactivity. The 400mAh battery provides 12 hours of continuous playtime. There is only one set of shoulder buttons which can be weird for those used to the double set on the PlayStation controller. The D-pad is of poor quality and many people might find it uncomfortable.
Package Including:
1 x Beboncool Wireless Controller.

1 x USB Cable.

1 x User's Manual.
Pr

o

s
Portable form factor

Good battery life

Cheap price
Cons
Poor build quality

Mushy D-pad

Only one set of shoulder buttons
The final product on our list is the Bigaint Android wireless game controller. This controller is pretty lightweight which makes it comfortable during long gaming sessions. The design is ergonomic and convenient too. The buttons have good sensitivity and they are comfortable to press. One great feature is that this controller supports gyro axis function which makes gaming even more fun. The controller has a built-in vibrator and there's a screen capture button too. The built-in 380mAh battery provides up to 5 hours of continuous gameplay which is really not on par with the competition but should be enough for moderate users. The 2 analog sticks are not symmetrically placed but we really like their placement as it feels more ergonomic. Its low price point makes it a good option for those on a budget.Unfortunately, it doesn't come with a phone clip which could be a deal-breaker for many people.
Package Including:
1 x Bigaint wireless controller

1 x USB cable

1 x User Manual
Pr

o

s
Lightweight

Ergonomic design
Cons
Poor battery life

No phone clip
Things to Look for Before Buying an Android Game Controller
There are a few stuff to keep in mind when looking for an Android game controller. The 1st thing to do is to make sure the controller you're going to buy is compatible with the Android version on your phone. Most of the controllers on the market should be compatible with the latest version of Android but there could be some compatibility issues if you're on an older version. You should check the compatible android versions listed by the manufacturer. Another important thing to consider is whether the controller comes with a phone clip or not. A phone clip is good to have especially if you don't have a phone stand. It's also more practical since you can play games using a controller with a phone clip almost anywhere, like you know, in the bathroom.
Portability
The size of the controller might be important depending on how you're going to use it. If you like gaming on the go, like during your daily commute to work, you may want to consider a controller that's small in size so you can easily carry it around with you.
Control Buttons
Pick a controller with control buttons that are familiar to you. Most of the android game controllers have similar controls to the controllers of popular gaming consoles like the PlayStation and the Xbox. So, for example, if you own or used to own an Xbox, it would be a good idea to get a controller with similar controls to those of the Xbox's controller. You'd also want to pick a controller with more control buttons because they provide better functionality.
​Price
Most Android game controllers are quite affordable but of course, some are more expensive than others so make sure to pick a controller within your available budget.
Battery life
If you're a heavy gamer, you may want to consider getting a controller that gives you long battery life. Make sure the controller you're buying has a high-capacity battery.
Design
A good controller should be designed to be ergonomic and comfortable during long gaming sessions. It would be even better if it's lightweight too.
Frequently Asked Questions
What Android games are compatible with wireless controllers?
Most famous titles are compatible with wireless controllers. Some of the games that are compatible are:
PUBG Mobile

Modern Combat 5: Blackout

GTA: San Andreas

Unkilled

Evoland 2

Riptide GP: Renegade.

Sega Forever titles

Horizon Chase World Tour.
How do I use a controller on Android?
To use a wireless controller on Android, follow these steps:
1

On your phone, go to settings > Bluetooth

2

Turn on Bluetooth and wait for the controller's name to appear after scanning is over

3

Select the controller from the available devices list

4

Start gaming!
​Can I use a PlayStation 4 or Xbox One controller to play games on an Android phone?
Yes, console controllers are compatible with Android. You can also buy a phone clip for the controller if you already own a console.
Wrap Up
All of the controllers on our list are quite good and should get the job done. While there's no clear winner, our favorite controller would be the Auimi wireless controller. There are many things to love about this bad boy. We really like the design as it provides a pretty comfortable grip. The buttons have a good feel to them too. 12 hours of continuous playtime on a single charge may not be the best but it should be more than enough for most users. The price point is quite attractive too considering the great build quality. If you can spend some extra cash, the Steelseries stratus is an amazing choice too. Keep in mind that your choice could be different according to your preferences, this is just our opinion. For example, if you like gaming on the go, the Bebooncool controller would be a better choice for you due to its smaller footprint.
[tcb-script async="" src="//z-na.amazon-adsystem.com/widgets/onejs?MarketPlace=US&adInstanceId=0aad1dfd-2122-412a-95b1-3c4e1c1e296c"][/tcb-script]