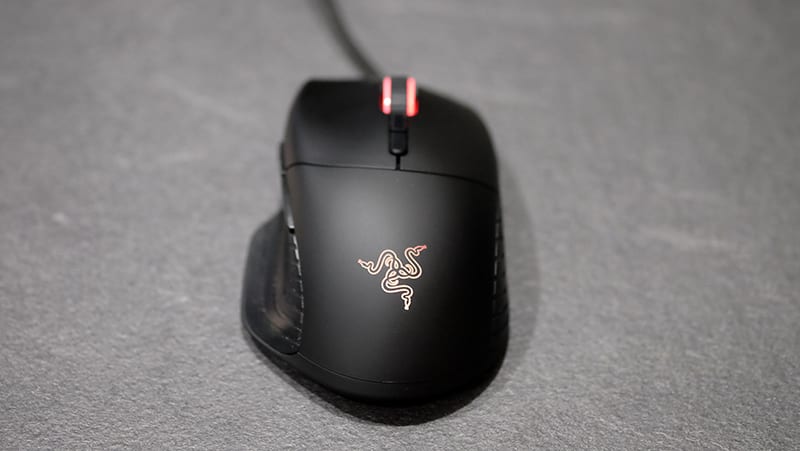 Behind every pro gamer, is an awesome mouse! If you're a big-time gamer, you know that using a regular office mouse won't do the trick. If you're up for some seriously thrilling gaming, a professional, high-quality mouse is what you need to take your experience to the next level. With so many gaming mice out there, it may be a little tricky to choose one. But don't you worry, we're here to give you a hand. In this article, we've compiled everything you need to know about choosing the best first-person shooter mouse and included our favorite picks for 2020.
Our Favourite First Person Shooter Gaming Mice
There's no such thing as a perfect gaming mouse. All gaming mice come with pros and cons so it all comes down to your gaming style and genre. Here's a list of six of our most beloved FPS gaming mice.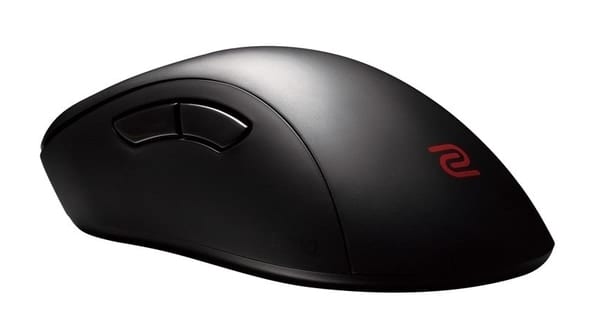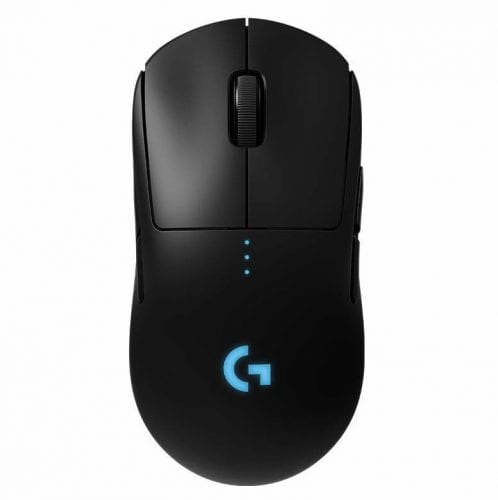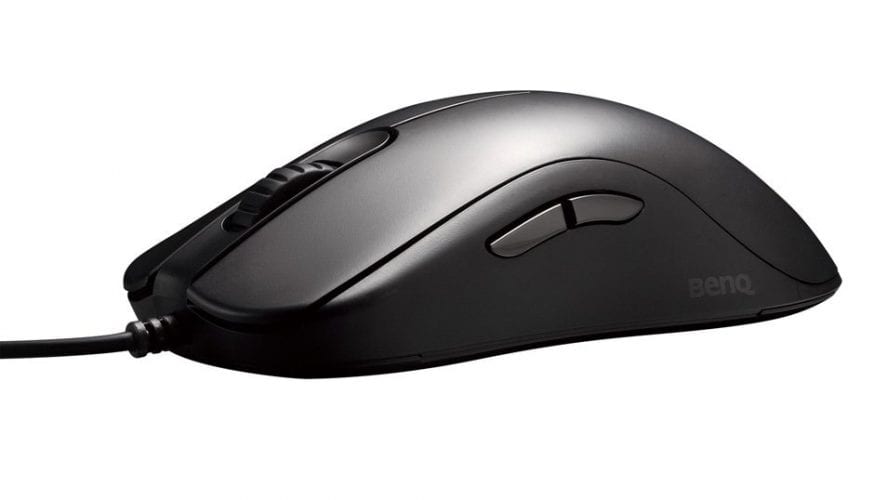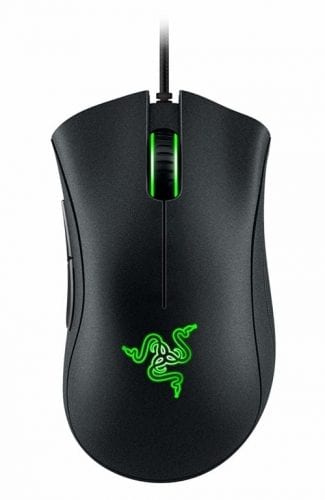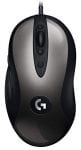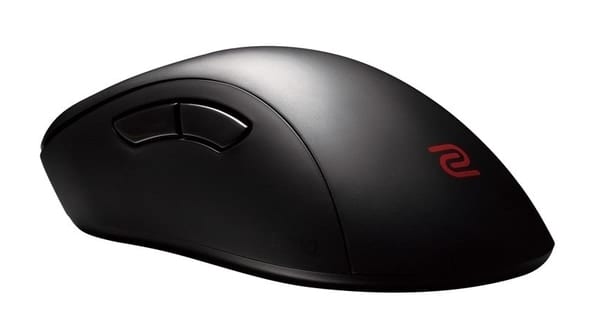 The Zowie EC2-A gaming mouse is well-known for its simplicity. What really makes this mouse unique is the attention to every detail. The Zowie EC2-A comes in a plain white box in which you'll find the mouse, a manual, a sticker, and a set of replacement skates for the mouse. The first thing you'll notice about the Zowie EC2-A mouse is the subtle design. It doesn't have any wild patterns or big logos. The only thing that shouts "gamer" on this mouse is the LED light on the scroll wheel. The design of the mouse makes it easy to use and comfortable. It's compact with rounded edges so it's a great option if you prefer using a mouse that has a large surface area to fit your palm and fingers. For a better grip, the mouse has rounded corners to help you control it better. The mouse comes with a thin rubber cable that is 2.2 meters long. It's light and flexible making it a good option if you're not a fan of bulky braided cables.The Zowie EC2-A comes in black and is part of the EC series by BenQ. This mouse is considered the smaller version of the Zowie EC1-A so it's tailored for those who prefer smaller mouses. The ECA-2 weighs 93 grams and the widest parts of the mouse measure 120mm x 40mm x 64 mm. When you receive this mouse, you'll find that the mouse ball is set on a red LED which indicates the DPI is set on 400. There are four different DPI steps, so when you set it on 800 DPI, the LED turns purple, when you set it on 1600 the LED turns blue, and on 3200 it should be green. The DPI steps give you the advantage of having accurate movements and responsiveness.
Things We Like
Perfect grip and ergonomic shape

The high-performing sensor provides a better gaming experience

Compact and lightweight design

Precise buttons
Things We Don't Like
Scroll wheels are a little hard to press

The lack of driver software limits the adjustability of the mouse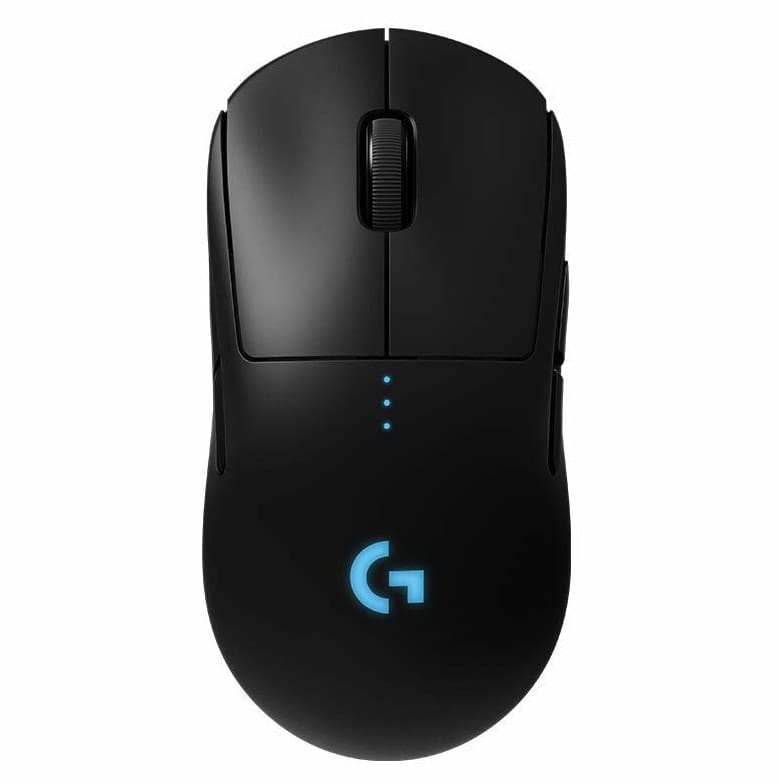 The Logitech G Pro is a spectacular mouse when it comes to features. Basically, Logitech loaded this mouse with its newest HERO (high efficiency rated optical) sensor and Lightspeed wireless technology to make it a mouse for pros. The Logitech G Pro has a basic design with a black matt finish and an RGB illuminated logo on top near the end of the mouse. The mouse is extremely lightweight at only 80 grams making it the lightest mouse Logitech ever made and measures 125mm x 63.5mm x 40mm. Whether you're right or left-handed, this mouse could be the one for you due to its truly innovative design where you get buttons of both sides. You can easily remove the ones you won't be using so you don't accidentally press them as they're attached using magnets or you can leave all four.Although it's not a critical feature, it's important to note that unlike other Logitech mice, the G Pro doesn't allow you to set the scrolling wheel to free spinning mode. The mouse is easy to use, moves around quickly, and is comfortable to use with any grip style. Another feature that fascinates us is that the Logitech mouse comes with a wired/ wireless mode allowing you to switch between both modes. When you flip the mouse over you'll find the DPI button where you can set the DPI from a minimum of 100 to 16000 DPI using 50 DPI increments. With the lighting turned off the Logitech G Pro can last for up to 60 hours and with the lighting turned on it can last up to 48 hours.
Things We Like
Ability to use the mouse using wireless and wired modes combine the advantages of both

Comfortable to use and control
Things We Don't Like
Comes at a relatively high price

The design of the mouse may be too plain for some players

Too small for some users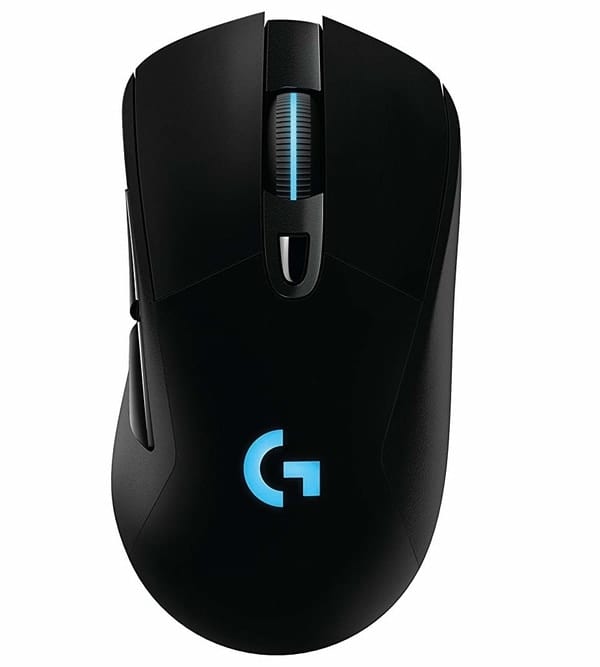 The G403 is another wireless awesome first-person shooter competitive gaming mouse by Logitech. When you unbox this mouse, you'll find a charger/data cable, a USB adapter, a wireless adapter, a weight, and a user guide. At first glance, you'll notice that the mouse pretty much has an ordinary rounded design and a black coating. On the side of the mouse, there are two thick and well-defined buttons, and on the scroll wheel is an illuminating LED strip, and of course the Logitech logo on the top. The G403 is relatively large in size, at around 124mm x 68.58mm x 43.18mm and weighs 107 grams. The highlight of this mouse is the extra weight that comes with it so you can add or remove the 10-gram extra weight according to your preference. The additional weight is coin shaped with concave sides.Logitech keeps things simple with this mouse. The G403 has six buttons: a right button, a left button, a scroll wheel, a DPI shifter, and two thumb buttons.The DPI steps of this mouse range from 200 to 12,000. The G403 is a wireless mouse but you can also use it while charging it with the cable that comes along with it. The software of the mouse is simple and easy to use. It allows you to change DPI, program and customize buttons, links profiles to games, alters the light colors, and keeps track of battery life. If you're left-handed though, this mouse may not be the one for you as it's only designed for right-handed players.
Things We Like
Adjustable weight coin allows you to customize the mouse

High adjustable DPI steps

Awesome quality when compared to other wireless models
Things We Don't Like
No light indicator for DPI settings

Relatively expensive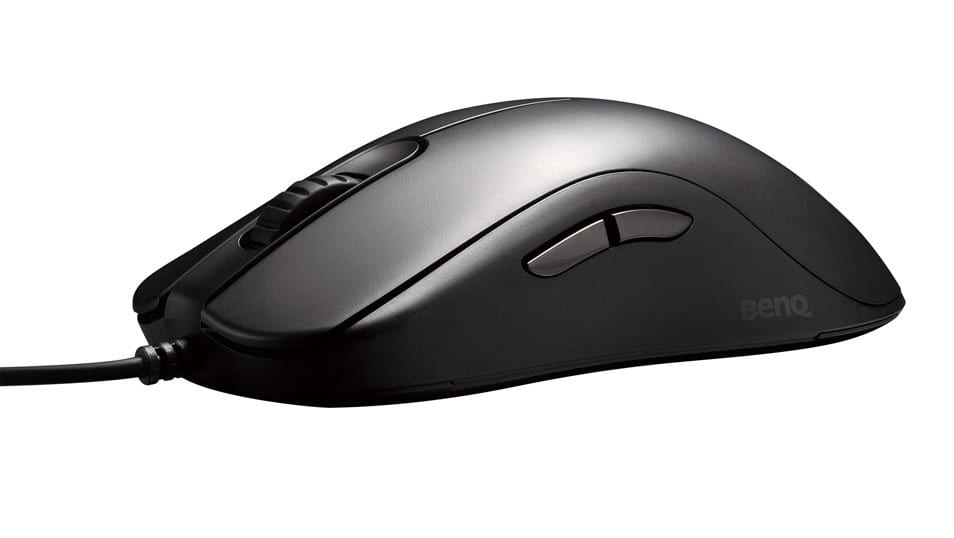 Looking for a classic gaming mouse to play like a pro? The Zowie FK2 is the one! Like the Zowie EC2-A, the FK2 gaming mouse comes with a user manual, a sticker, and a set of replacement skates. Zowie has done a great job providing players with a series of mice for different hand sizes and different grips. Of the three sizes of the FK series by Zowie, the FK2 is the smallest. The mouse has a black rubber coating and is significantly shorter in height than other mice. Zowie mice, however, are well-known for being super friendly for both left and right-handed players. The mouse measures 64mm x 36 mm x 124mm and weighs 85 grams so it's extremely lightweight and very comfortable to use. The Zowie FK2 has curves in just the right places making it a great mouse especially for shooters. When compared to other mice, the Zowie FK2 has a stiffer click to it which is a good thing for first-person shooters because it helps avoid accidental clicks.The mouse has DPI settings of 400, 800, 1600, and 3200 and comes with no software. Because of its lightweight and incredibly flexible rubber cord, controlling this mouse gets no easier! For most gamers, this mouse should be convenient when using the claw grip but when it comes to the palm grip, it may not be suitable for everyone because it really depends on your hand size as this mouse is relatively small.
Things We Like
Flexible rubber cord.

Great shape and comfortable grip.

Lightweight.

Fairly priced mouse.
Things We Don't Like
The old sensor needs an update.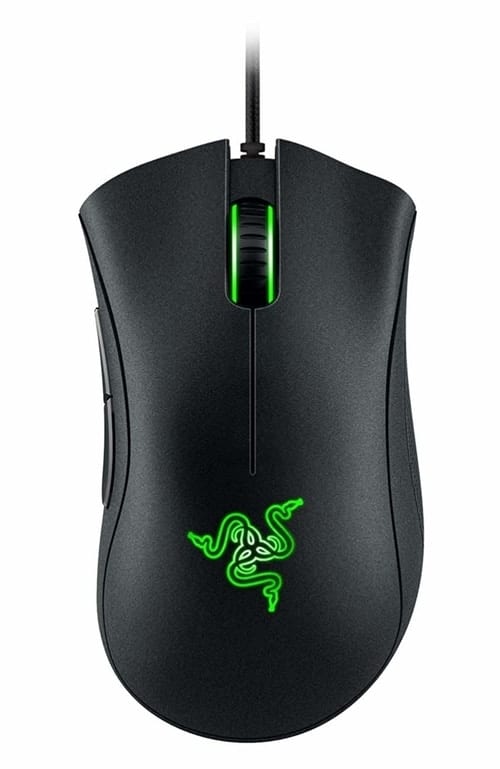 When you first look at the Razer DeathAdder you'll notice the ergonomic shape that makes it a rather unconventional mouse. Inside the box, you'll get a set of silverish black stickers, a user manual, and the mouse with a long rubber cord. The mouse comes in black with a ridged rubber scroll wheel that lights up. Below the scroll wheel, you'll find two buttons and on top, you'll find the Razer DeathAdder logo. The DeathAdder is rather large measuring 127mm x 70mm x 44mm so it's a mouse for players with rather big hands. It weighs around 105 grams. Also, if you're right-handed, you should have no problems with this mouse. The Razer DeathAdder comes with seven independently programmable Hyperesponse buttons and an incredibly high DPI of up to 16,000. One of the awesome features of this mouse is the Synapse 2.0 software. The Synapse 2.0 software interface handles and manages many settings of the mouse like DPI, RGB lighting, and calibration. The great thing about this software is that it's easy to use and very straight forward. If you're looking for a mouse that matches many game genres, the Razer DeathAdder Elite could be the one for you. However, if you exclusively play a certain game, you may want to opt for a more genre-specific mouse.
Things We Like
High DPI

Awesome features at an affordable price

Sturdy construction
Things We Don't Like
Software crashes sometimes

Not suitable for players with smaller hands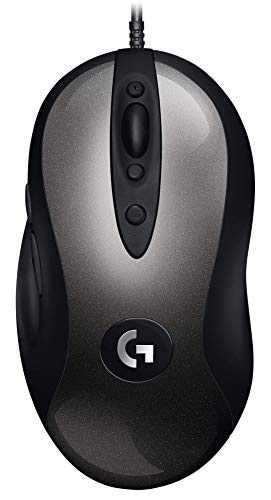 The new G MX518 gaming mouse is another masterpiece by Logitech that pretty much resembles the original model in terms of shape, but of course, with a lot of revamps in the software and features department. The G MX518 has the same classic curves as the previous model. Logitech updated this mouse with a glossy metallic finish across top and the rest of the mouse is a charcoal black matte plastic instead of the bubbled design of the older version.The mouse comes with eight buttons positioned for maximum convenience during your gaming session. The scroll wheel retains its position as before and on top, you'll see the Logitech new logo. They've also included a default button that allows you to switch back to default settings. The mouse weighs 101 grams so it's fairly light and measures 130mm x 40mm x 64mm thus it's considered a relatively large-sized mouse making it a good match for those with larger hands. The G MX518 is designed for right-handed gamers. The cable that comes with the mouse is seven feet long, flexible, and lightweight. The thing that sets this mouse apart is the advanced and accurate HERO sensor. The mouse can reach a resolution of up to 16,000 DPI which is a big update when compared to the previous model that had a fixed 800 DPI. We also really like that the Logitech software allows you to customize the buttons according to your liking.
Things We Like
Advanced HERO sensor with high accuracy

Updated neat design

High-quality at an affordable price
Things We Don't Like
The new glossy finish makes the mouse a little less precise and slippery

Lacks the RGB or LED indicator
Your Ultimate First Person Shooter Mouse Buying Guide
Out of all video game types, first-person shooter games are the ones in which you'll definitely need a gaming mouse to play like a pro. Whether you're a beginner or a video gaming expert, picking a mouse requires considering a few aspects if you really want it to be worth the price. In this section, we've collected everything you need to know about first-person shooter mice to make things easier for you.
Do You Really Need An FPS Gaming Mouse?
To answer that question, you need to ask yourself a few questions and evaluate your gaming habits. Are you a frequent gamer? Do you spend hours playing FPS games? Are you really competitive when it comes to video gaming? If you're going to spend a lot of time video gaming and you're interested in upping your game, then purchasing an FPS gaming mouse may be a smart thing to do. Gaming mice aren't just a luxury for gamers with deep pockets, rather they're part of a set of gaming tools for pros that offer many advantages. For pro gamers, a high-quality FPS mouse means fewer mistakes and therefore more wins. If we go beyond gaming though, unless you're a high-tech geek, you probably won't be needing an FPS mouse. If you're a fan of cutting-edge technology, you may enjoy a mouse with a top tier sensor and high DPI. Another reason why some people may opt for buying a gaming mouse is that they spend a lot of time using it because gaming mice generally handle the wear and tear better than regular mice. When comparing the one-time high fee of buying a gaming mouse vs. buying a regular mouse a few times, this is when it becomes worth it.
Important Things To Consider When Buying an FPS Mouse
Before buying an FPS mouse, consider these few elements to make sure you're buying the right mouse for your gaming needs. If you're a real gaming fanatic check out this detailed guide from Overclock.net on advanced mouse technology.
Mouse SensorWe like to think of the gaming mouse sensor as the heart of the mouse. The basic way a sensor operates is usually the same in all mice. You can somehow think of the sensor as a low-resolution camera. What the sensor does is that it constantly takes pictures which are then converted into data to track the peripheral's current location on the surface. Although most sensors operate in the same way, that doesn't necessarily mean that they all perform at the same level. The lenses of the mouse, the build quality, sensor implementation, and firmware are all factors that influence performance that's why choosing a high-quality mouse with a good sensor makes all the difference.DPISimply put, the DPI or dots per inch refers to how sensitive the movement of the mouse is. DPI is sometimes referred to as CPI or characters per inch which is a more accurate term. DPI can range anywhere from a few hundred to a few thousand.Although a high DPI usually indicates that the sensor of the mouse is well-made, sometimes setting DPI at a range between 800 to 1600 is all you need for good game performance. The higher the DPI, the faster the mouse can move on the screen.SizeYou probably noticed that some mice are large so obviously, they're better suited for players with larger hands, while other mice are on the smaller side and a few mice lay in between. Sometimes a mouse's model may come in different sizes like the Zowie EC2-A and the Zowie FK2. Grip StyleAnother important thing to consider before buying a gaming mouse is the grip style. How you'll hold and control the mouse makes a significant difference in your choice. For e-sports players, the grip style falls into one of three main types. The first common grip style is the palm grip, which basically means you'll rest your entire hand on the mouse while using it. Another way of gripping the mouse is the claw grip where you rest your palm at the very back of the mouse and arch your fingers in a way that your index and middle fingertips are perpendicular to the mouse buttons. The fingertip grip is also another common style for e-sports players. In this stance, the last digit of your finger is in contact with the mouse while the rest of your hand hovers in the air. There's no one right way of holding the mouse. Each player finds a grip more comfortable than the other allowing for better control. Knowing your grip type is important so that you can figure out which mouse would be convenient for you.Design Different mice come with different add ons that may be important to some players but may not matter to others. For instance, are you interested in buying a mouse with lots of flashy RGB or LED lights or are you just fine with a basic design? Evaluate your preferences to make shopping for a mouse easier. Weight Weight is also another key point when it comes to picking an FPS mouse that many players pay a lot of attention to. The reason weight is important is that it determines the feel of the mouse. A trending concept in gaming mice is the adjustable weight. This feature is illustrated in the Logitech G403 where you can add or remove the weight coin. Of course, customizable features add value to the mouse because they can be fine-tuned to make it easier to use. Lift-offThe lift-off feature is another element to consider when buying an FPS mouse. Lift-off is how high you can lift the mouse from the surface before movements become unresponsive. If you're a competitive e-player, lift-off distance plays a significant role.Customizable ButtonsA feature we really appreciate in gaming mice is customizable buttons. Some mice come with this option allowing you to assign tasks to each button on the mouse. In that case, this helps you switch between games and genres using the same mouse. Angle SnappingThis time around, the angle snapping is something you don't want in your FPS mouse. Ever tried to draw a perfect line using a mouse? It will never be totally straight. What angle snapping does is that it smoothes our curves and gives you a straight line. You might think, why is this a bad thing when it comes to gaming? Angle snapping means your cursor won't match your hand movements accurately and that it's key to check that it's disabled in your FPS mouse.Pricing Price is a significant factor to consider when buying any product including a gaming mouse. Your budget will leave you with a set of options to choose from so make sure you point out how much you're willing to spend on the mouse. There's a mouse for every player's budget and the good news is you can still get a decent, well-built mouse without breaking the bank.
[tcb-script async="" src="//z-na.amazon-adsystem.com/widgets/onejs?MarketPlace=US&adInstanceId=0aad1dfd-2122-412a-95b1-3c4e1c1e296c"][/tcb-script]
Frequently Asked Questions
Should I buy A laser or an optical Gaming mouse?
A common misconception that many may have is whether the mouse is laser or optical. The surprising fact is that most mice are technically optical and that's because they take photos which are considered optical data. All mice use optical sensors and a mouse labeled as a "laser mouse" doesn't actually mean that it uses a laser sensor but instead, it uses an optical sensor and laser for illumination. Laser and optical mice are both great for gaming, however, over the years optical mice have proven to outperform laser mice.Check out this thorough article if you're interested to know more about laser and optical gaming mice.
​Should I buy a wired or a wireless Gaming Mouse?
Wireless devices are generally perceived as more luxurious and neater. Many think wireless means better. Not in the gaming era though. There's a reason why many pro gamers still use wired mice instead of going cordless. Having a corded mouse offers millisecond distinction. It's true that it may not seem like a big deal, but when it comes to the gaming world, a millisecond means a lot. Another advantage of wired over wireless mice is that you never have to worry about battery issues. Battery life is still a concern for wireless mice. Besides, when using a wireless mouse, other devices may interfere with the mouse's signal such as routers and cell phones. If performance is your main goal, we suggest you buy a wired mouse to for best results. However, if you decide to go wireless, make sure you opt for a high-quality mouse even if it's a little on the expensive side.
What is a Mouse's click distance?
A click distance is how far you need to press down on the two main buttons on the mouse to actuate a click. The difference from one mouse to another may be milliseconds, but again, when it comes to gaming, this is quite significant. Obviously, mice with lower click distances are favored by pro gamers.
Best FPS Mouse Brands
With lots of mouse brands in the market and many models being thrown every year with new gimmicks, it's important to spot out the real deal. Here's a quick overview of some of our favorite FPS mouse manufacturers.
Logitech
Logitech was founded in Switzerland and has been around in the consumer technology industry since 1981. It has sales offices in North America, Europe, and the Asia Pacific. Apart from FPS mice, Logitech's array of products include mobile devices, keyboards, smart home devices, home security cameras, and presenters.
Check out more about Logitech here.
​Zowie By BenQ
Benq is a leading human technology and solutions provider that's been around since the year 2000. Based in Taiwan, Zowie is one of the lines of products by BenQ that is committed to offering e-sports equipment including monitors, mice, mouse pads, audio systems, and accessories.
Check out more about Zowie here.
​Razer
Founded in 2005, Razer is one of the most popular gaming products brands. It's dual-quartered in San Francisco and Singapore. Razer also manufactures laptops, mobiles, mice, mats, keyboards, headsets, desktops, and other electronics.
Check out more about Razer here.
​SteelSeries
SteelSeries is an innovative company in the field of gaming peripherals including headsets, mice, keyboards, mouse pads, controllers, and software. SteelSeries has proven its existence in the market since 2001.Check out more about SteelSeries here.
The Verdict: Our Favorite FPS Mouse
Now that you've read our detailed guide about FPS mice, you should have a general idea on how to pick a gaming mouse that best fits your needs. There's no doubt that all the mice on our list are popular and reliable mice for pro gamers. After reviewing the different mouse models, we found that the Razer DeathAdder Elite gaming mouse made it to the top of our list. Apart from the awesome design of the mouse, the Razer DeathAdder Elite has some fantastic features. If you're a devoted gamer, you won't regret investing in this mouse with a high DPI, high IPS, and high acceleration. The programmable buttons and the easy to use the software come at an extremely affordable price, making this mouse a go-to option for many players. You should bear in mind though that this mouse is an option for right-handed players with large hands. Take a look at the Razer DeathAdder Elite gaming mouse. If you're left-handed, the Zowie FK2 e-Sports ambidextrous optical gaming mouse may be a better option for you. If you'd rather buy a gaming mouse where you can switch between wired and wireless modes and don't really mind buying a more expensive mouse, then the Logitech G Pro wireless gaming mouse is a better option.