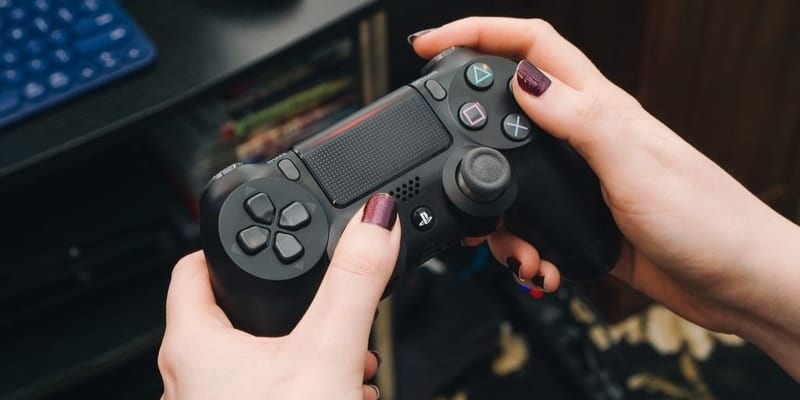 Have you ever tried playing a video game using only your keyboard and mouse? If you have, then you know that it's more like juggling a set of wrenches while being attacked by a swarm of bees.Apart from constantly speaking out some unpleasant words and being able to resist the urge to hit your monitor, you don't accomplish that much with these input devices. To improve your gaming experience, and most importantly, put your mind at ease, what you really need is a PC gamepad!This gadget gives you a hassle-free way of playing your favorite games. PC gamepads are ergonomically designed, enabling you to access all the functions you need with ease. If you've been considering buying these gaming tech but are not sure of where to start, this article provides a guide on how to buy one. We've also recommended the best gamepads that you can use.
Top 5 Best PC Gamepads Comparison Chart
Our Top Picks
There's just one phrase that befits the Xbox One Elite – a stunning work of art! From the packaging down to its design, this game controller is worth every penny.The first thing you'll notice is the exquisite fabric-covered case that it comes packed in. The case serves two purposes: protect your gamepad when not in use and serve a storage unit for the accessories. The Elite features are fairly similar to the Xbox One although there are subtle differences between them. For instance, the face buttons of the Elite now come in a black color. Also, the interchangeable thumbsticks, d-pad and optional paddles are made exclusively from sturdy stainless steel. While the Xbox Elite looks chic, it functions even better. The front part of the pad has been coated with an ultra-soft layer while the gray-colored tips on the handles have been textured to prevent your fingers from sliding as you play. Better yet, there are four extra paddles underneath the controller. You can add or remove these without using any tools. Or you can attach them to any standard button or combo you like with the help of the dedicated app that runs on Xbox or Windows hardware. These interchangeable paddles are really handy: you can keep both of your thumbs on the stick while performing other functions.
Pr

o

s
Limitless customization options in the app

Made of solid materials for durability

Comes with a ton of attachments to enhance performance
Cons
Comes at a steep price

No rechargeable batteries included
This gamepad was released back in 2013, alongside Sony's Playstation 4. Since then, there have been multiple updates on it.The most distinct feature of the DualShock 4 is the touchpad, which has a very convenient design. This gamepad is said to be among the first to integrate a touchpad into its design.Moreover, the touchpad comes with a light bar at the top. This adds extra dimension to your gameplay as it illuminates in different colors signaling different kinds of actions. One of these colors notifies you when the controller needs charging. Another feature that makes the DualShock a worthy investment entails its analog sticks. These ones are much smaller than those present in its predecessor. On the plus side, they provide a higher level of precision. With this controller, your gameplay will feel more exciting thanks to the inbuilt speakers found within the gadget. Even though you shouldn't expect stellar audio quality from a controller, the sounds certainly improve your gaming experience. Like most top-tier gamepads, the DualShock also provides wired and wireless connectivity through Bluetooth. For wired connections, you can choose from three options:a micro USB, an extension port and a 5mm jack to plug in headphones or headsets.
Pr

o

s
A significant improvement over the PS3 controller

Equipped with a clickable touchpad

Has one of the best triggers

Affordable
Cons
Battery life can be improved

Less customizable
It wouldn't be fair to talk about PC gaming world without mentioning Steam. This company has produced some of the most advanced gamepads but their flagship product is the Steam Controller. It's designed to work solely with PCs, and in such a unique way that makes it usable with games that don't originally support controllers. Its remarkable features are evident at first glance: double trackpads, superb haptics and more. Ideally, the manufacturer decided to substitute the second analog stick and the direction pad with two highly-responsive trackpads. You can use these trackpads to accomplish everything from basic mouse functions to steering wheels. Plus, this gamepad gives you the ultimate customizability. Almost every single button on this gaming device can be remapped, making it unrivalled in the customization sector. Also, the Steam Controller comes with a gyroscope and accelerometer for motion control capabilities. With such features, you'll be able to fine-tune your aim in shooting games. You can also use them for steering wheels in racing games.
Pr

o

s
Customizable software

Compatible with Windows, Mac and Linux

Medium weight that feels comfortable to hold
Cons
Has an unusual layout that takes a bit of time to get used to
In an industry that's dominated by Xbox and PlayStation, 8bitdo has stepped up its game with their most recent N30 Pro 2. This controller blends aesthetics with contemporary functions, at a fraction of the size of the majority of gamepads. While the company produces other controllers like the SNE30, the N30 Pro 2 is the one that stands out. The biggest highlight of the Pro 2 is its slim profile, which does not only feel comfortable in your hands but is also easy to carry around. This is so far, the thinnest PC gamepad I have ever used. Despite this lightweight design, the game controller doesn't look or feel like a cheap gadget. One of the adjustments that 8bitdo makes with this device is putting the shoulder buttons right next to each other rather than having one in front of the other. While these buttons will take a bit of getting used to, they'll are very easy to use and navigate. Performance-wise, most games say that they like the feel of the game controller. Every element from the d-pad to the analog sticks and face & shoulder buttons have superb responsiveness. Plus, the d-pad gives you a more accurate control. A welcome addition to the N30 Pro 2 is the vibration control. If you've used the original N30, you can attest to the significant difference that this vibration control makes. And the good thing is, the vibration is strong without being overwhelming.
Pr

o

s
Comes in a compact size for portability

Improved vibration and motion controls

Turbo functionality

Available in different color schemes
Cons
The analog sticks are slightly short
The Wolverine Ultimate is Razer's shot at making a pro-level controller that works like the Xbox One. At first glance, the gamepad looks pretty basic. But once you use it, you'll realize that it's one of the best on the market.To enjoy all the controller's features to the maximum, we recommend downloading their app. This way, you'll be able to customize the uses of the extra buttons, adjust the color pallete to your liking and even tweak some of its functions. When it comes to Wolverine Ultimate, what matters most are the additional buttons. After all, you are paying a hefty price so it's vital that it lives up to your expectations. There are four more buttons on the rear of the gamepad and two additional shoulder buttons, which brings the count to six. Unfortunately, all six buttons are attached to the gamepad, which means that you're stuck with them. This can be limiting for players who don't like the feel of the buttons. With the Wildcat, the rear buttons can be folded inside and with the Elite, you can remove them entirely. Thus, the Wolverine falls short in this aspect. On the brighter side, the 4-button panel is incredibly useful. It allows you to switch presets, the RGB light models and even activate the mic and in-game audio. With the interchangeable thumbsticks and D-pads, you're able to alter the height, thickness and layout of your gamepad.
Pr

o

s
Buttons are highly responsive

Has an excellent build quality

On-board media and profile switching controls are beneficial
Cons
Lacks wireless capability
Essential Features To Look For When Buying a PC Gamepad
Compatibility
The first aspect you'll want to focus on is compatibility. In other words, is the controller compatible with your PC? If it's not then you should look for another that is. Also pay attention to how the gamepad connects to your PC. The majority of controllers nowadays offer both wired and wireless connectivity capabilities. But even if you're able to connect it to your PC, there are instances where your controller's firmware and gaming system are incompatible. So, it's a good idea to inquire or test the controller before shelling out all your savings on a high-end game controller.
Comfort
Another factor you should take into account is the design of the controller. Ideally, it should have ergonomic features to make it easier to use for prolonged periods. If it does not feel comfortable in your hands, there's a good chance that you won't enjoy your gaming experience. At present, most manufacturers stick to a particular layout when making their gamepads. In fact, this design has stuck through two console generations. It consists of two clickable sticks, a D-pad with the main control buttons, four face buttons and a pair of bumpers and trigger buttons.However, it is not surprising to find controllers that have a slightly different layout. For instance, the Xbox One Elite controller has additional buttons underneath to add to its convenience. When assessing the comfort level of the gamepad, remember to check its size as well. Not everyone will be okay with very bulky models. However, those with bigger hands might not mind.
Build
If you're an experienced or avid gamer, then you probably know why it's important to check the construction of PC gamepads. The thing is: emotions can run high when you're playing. And when this happens, it's not uncommon for some gamers to slam their controllers against the wall or smash them on the floor. As such, you need a PC gamepad that can withstand the emotional outbursts beset upon it. Whether you drop it by accident or intentionally, a high-quality controller with a solid build can hold up to such impact. Watch out for unscrupulous retailers who sell controllers at incredibly cheap prices. With some of these companies, they produce subpar gadgets that break into smithereens at the slightest impact.
​Wired vs. Wireless
The million dollar question when it comes to gaming devices is: should I use wired or wireless controllers? It's never easy deciding between the two, especially because there are myriads of options for whichever route you take.Wireless controllers offer many perks but the greatest among them is that they give users a great deal of maneuverability. With the wired devices, you have to deal with cords, which could easily get tangled. On the plus side, wired controllers provide a solid and more stable connection. This can come in handy when you're playing many games for hours at a time.
What About Third-Party PC Gamepads?
If you're looking to save money or don't have enough to purchase controllers in the $60+ range, third-party gamepads are an option to consider. The 3rd party controllers of today have improved with regards to their build, durability and performance. Even though they're not at par with the original models, they are sufficient particularly for players who are still learning this skill. However, this is not to mean that all 3rd party gamepads are top-notch. They can be a hit or a miss so it's important to go through reviews of a particular model before choosing to buy it.
Wrap Up
While you can use a keyboard and mouse to play most PC games, for some games these devices don't cut the mustard. This calls for the use of more advanced gaming peripherals like PC gamepads. Regardless of what your needs are, the gamepads we've reviewed are sure to improve your gaming experience.