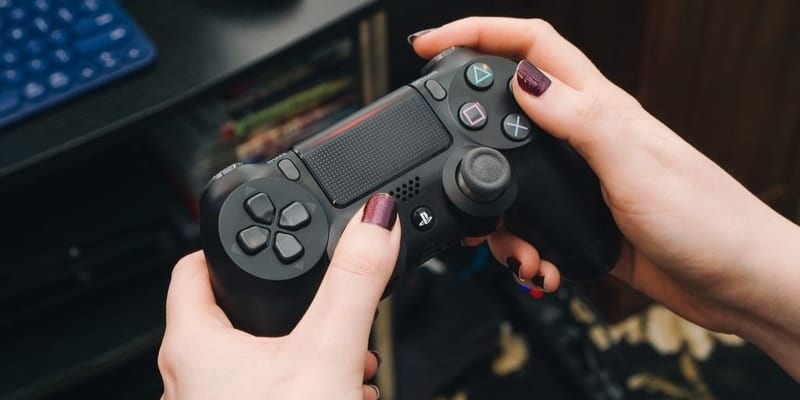 Desk jobs have always been a relaxing job where you get to spend most of your time sitting rather than standing until your legs throb, but what most have come to realize is that sitting isn't as comfortable and healthy as it sounds and that office work has its own disadvantages….until we came across the ergonomic kneeling chairs.Like everything else, buying the best kneeling chair for your body takes a lot of research and testing, but luckily for you, we've gathered for you what we believe to be the best kneeling chair picks available in the market.
Top 6 Best Kneeling Chairs Comparison Chart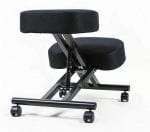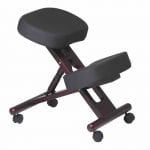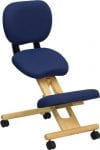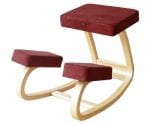 Our Top Picks
The Dragonn Kneeling chair is one of my personal favorite picks! It's comfortable and is designed perfectly to make you with-stand seating for a long period of time with minimal back, hip and neck issues. the best feature by far in this chair is the lockable wheels to prevent any unwanted movement which increases our satisfaction and contentment with this kneeling chair.The cushions are much thicker than many of the chairs available today. Dragonn were smart enough to used mesh fabric for the cushions to give you an extra feel of thickness and cooling. The mesh cushions also allowed air to flow in the area leaving your body cool during the long sitting hours.The only setback to this chair is the stiffness of the casters which causes a little bit of an issue and it gets hard for you to move the chair around especially side-ways
Great Features
Steel frame

3 inches of mesh cushions

2 lockable casters

Supports up to 113 kg of body weight

Adjustable height, from 21 to 28 inches
What We Like
Strong and durable metal exterior

Thick mesh cushions for cooling and comfort

The lockable caster to for extra stability

Adjustable height

90-degree angled seat
What We Don't Like
Casters aren't as smooth as you'd expect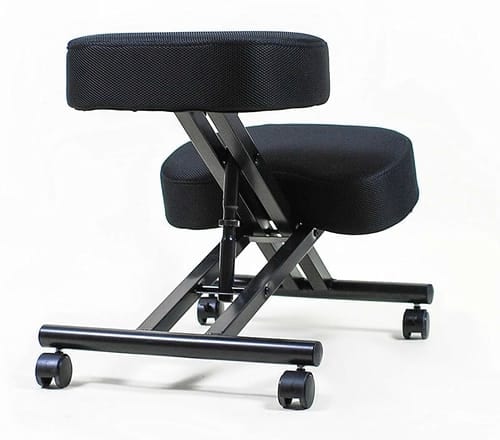 The Sleekform kneeling chair has made a name for itself as the chair with the thickest, softest and most comfortable cushions in the market. Their cushions are as thick as they come at an incredible 4 inches and are just the right amount of soft made entirely of foam.The chair's seat is angled perfectly and can be adjusted so that your body weight is shifted which lessens the pressure on your back and bottom. Its adjustable height increases the level of comfort making it fit your body size.
Great Features
Adjustable height goes up from 21 to 28 inches

Thick and soft 4-inch cushions made out of memory foam and recycled foam

4 rolling wheels

Adjustable seat

Supports up to 113 kg of body weight
What We Like
Made out of recyclable material and environmentally friendly

Exceptionally thick cushions

Strong rollerblade wheels allowing easy movement
What We Don't Like
The knee cushion needs more padding

The chair is too high and doesn't match the normal desk standards especially if the desk is shorter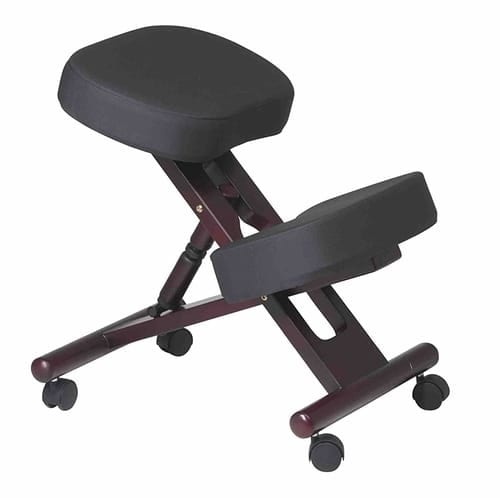 The Office star knee chair's memory foam padding gives the chair a comfy and relaxing feel to it. Although the chair doesn't have a back-support, some people have found this helpful for the self-support and seating posture.Its unique mahogany food makes the chair very stable and durable, that with its adjustable height makes the Office Star withstand all heights and body weights.
Great Features
Memory foam cushions

Height adjustment from 21 to 25 inches

Weight capacity of 113 kg

Mahogany finished food
What We Like
Budget-friendly

Good wood quality and finish

Great padding
What We Don't Like
The chair is a little taller than the standard height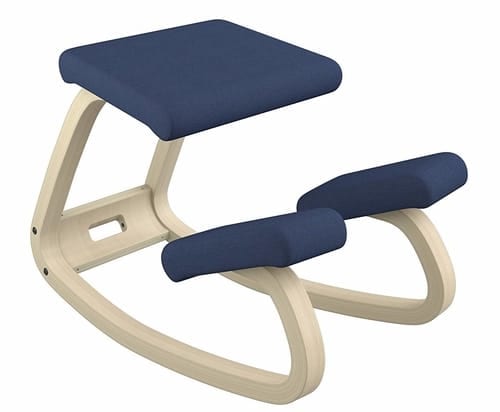 The Varier Variable Balans kneeling chair needs no introduction being the first kneeling chair invented back in 1979. It has come a long way and evolved throughout the years while maintaining its original design and comfort.The Varier Variable Balans stands out with its 2 knee pads instead of the typical large one. Not only does it look more elegant, but it automatically allows your hips to be open making your seating posture more natural and allows you to use your abdomen and back muscles.
Great Features
100% recycled polyester

2 small knee rests

Weight capacity of 108 kg

Wood exterior

Rocking motion
What We Like
Great rocking motion

Double knee pad

Elegant design
What We Don't Like
Expensive

Height isn't adjustable

No casters making sitting a bit low
The Flash Furniture Wooden Ergonomic Kneeling Chair combines the solid wood with the modern design and ergonomics. It has great features and is a great value for your money.The 2.5-inch padding promises comfortable seating while its dual casters guarantee easy mobility, especially with the chair's lightweight, at nearly 8kg.
Great Features
Weight capacity of 90kg

Dual casters

Birchwood frame

2.5 inches of padding

Foam padding with breathable fabric

Adjustable height
What We Like
Thick padding

Dual casters for easy mobility

Solid wood frame

Easy to assemble

Great price
What We Don't Like
Poor fabric

Screws may loosen within time

Seating angle needs adjustments

Padding compresses quickly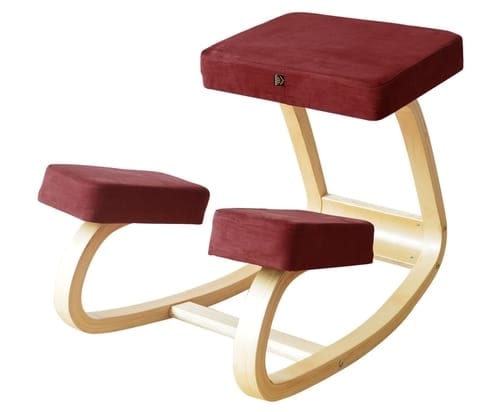 If you're looking for great comfort without having to spend the big bucks, then the Mallboo kneeling chair is a good choice. It's designed with nearly the same specs and features as the original Norwegian invented kneeling chair, but with almost have the price.One of the things we love about this chair is the perfectly angled seat which helps keep your back at a right position and gives you a healthier sitting posture. The Mallboo is adaptable to fit your usage whether it is for meditation or your daily office chair or even a simple stool.
Great Features
Birch veneer plywood exterior

Polyester fabric chair

Supports up to 135 kg of body weight

Adjustable seat with 180 degrees rotation
What We Like
Variety of colors

Strong and very solid

180-degree seat rotation for maximum comfort and adjustability

Identical to the original Norwegian trailblazer kneeling chair designed by Mengshoel and Opsvik

Great price
What We Don't Like
Height isn't adjustable

Less padding than expected making it a little less comfortable

Assembly issues and instructions aren't that clear
The Thing You Need to Know Before Buying a Kneeling Chair
No matter how many reviews you read and how much research you do before buying the most fitting chair for you, you'll always end up getting different information reviews as to which is the best kneeling chair. The best way to even start looking for the right chair is to understand what kneeling chairs are, know their history and understand their benefits, different features, and types.
Ergonomic Kneeling Chairs History
Kneeling chairs have been around since 1979 and were invented by the Norwegian designers Hans Mengshoel and Peter Opsvik. They were inspired by the Tibetan monks who always sat in the kneeling position when they began designing the Balans chairs. As suggested by their name, they are designed to help you position your thighs at an angle between 60 and 70 degrees rather than the 90-degrees seating posture.
Since the kneeling chair's purpose is mainly to help you sit correctly while supporting your body and distributing your body weight evenly, they help reduce lower back pain and add comfort to your long sitting periods. Researchers have found that Lordosis is better maintained when sitting on a kneeling chair than on a usual flat chairThe kneeling chair forces you to lean forward which keeps your spine aligned. This improvement can increase headaches, back pains, and increase your productivity and metabolism.Relieving Back PainBecause the kneeling chair helps distribute your body weight evenly, your back won't be pressured to carry your weight alone especially if you're working at your desk for long hours. The key is to learn how to properly sit on the kneeling chair and get used to it. Core Muscle DevelopmentIf you usually spend a lot of time sitting at a desk your back will always be completely supported with a back support which is usually on normal desk chairs. However, with the kneeling chair, there isn't a back support which allows your core muscles to work all day and keep them busy which helps strengthen and improve your back muscles.
​Types of Kneeling Chairs Available in the Market
There are several types of kneeling chairs to choose from depending on your needs.
​Rocking Balans Kneeling Stool
The rocking movement helps reduce back pain more than the stable kneeling chairs mainly because of the constant yet steady movement of the stool. They are usually made of wood and can't be adjusted to fit your height.
Kneeling Chairs With Back Support
Although kneeling chairs with no back support are healthier and support the main purpose behind the kneeling chair in the first place if you tend to spend many hours sitting, the back support may come in handy to maintain the needed upright position. I still recommend buying your kneeling chair without the back support for a healthier posture.
Single Padded Kneeling Chairs
These chairs have a seat cushion and one long cushion pad for your legs. They can be found with wooden or metal frames, depending on how much you are willing to pay.
Double Padded Kneeling Chairs
The double padded chairs consist of a seat cushion and two separate leg cushions which I believe are more comfortable than the single padded chairs.
Executive Kneeling Chairs
These chairs are modeled specifically for people who sit for long periods of time and thus require more support and comfort. The executive chair is usually made of high quality and durable wood or steel and has memory foam pads with leather covers.
Deluxe Kneeling Chairs
The most expensive type of kneeling chairs. They have additional luxurious features which add to its comfort and support. Deluxe kneeling chairs usually have lumbar support, backrests and height adjustment features to fit any body height.
Things to Consider and Look Out for When Buying a Kneeling Chair
Comfort and durability are the main things you need to make sure of before spending money on your chair.
​Material
Kneeling chairs are usually metal or wood. The metal frames are more durable than the wood and luckily, they are the cheaper option when it comes to cost.You should also make sure to check the material used for the seat and cushions because comfort is an important factor when it comes to choosing the right chair. They are usually made of foam which is the best option for utmost comfort.
​Adjustability
Not all kneeling chairs have the adjustability feature even though it's one of the major factors to consider. This allows the chair to be adjusted manually according to your height and the height of your desk or working space.
​Inclination
The best chair should have a slope of 20 degrees or more to help you with the perfect and most suitable posture. Make sure to test your chair and choose the most convenient slope that works with your body height and weight.
​Seating
There are a few considerations you should think of before buying your chair, seat comfort being one of the most important of these considerations. Seat comfort is measured by the size, shape, thickness, and fabric of the seat. Usually, the leather seats are the most comfortable if you are likely to sit for long periods.
Our Top Pick
Although each of the kneeling chairs we have shared with you on our list has their share of pros and cons, I'd have to say that the Sleekform Kneeling Posture Chair is our favorite kneeling chair in the market. It perfectly combines comfort, great design, adjustability and is affordable. It's easy to put together, adequately padded and have extremely great mobility features with its 360-degree wheels.If I had to choose a close but cheaper runner-up, I would definitely go for the Dragonn Ergonomic kneeling chair for its quality, durability, features and especially the locking casters which adds to the chair's stability and comfort.You can buy the Sleekform Kneeling Posture chair and Dragonn Ergonomic Kneeling chair here.